Welcome to our Documentation
When you set your table and add the needed content, you can add some customization to the sort results.
To do so you need to move to the Options tab, select the Appearance section and navigate to Highlighting by mouse hover checkbox. If you enable this feature, the columns will be allocated on mouse hover.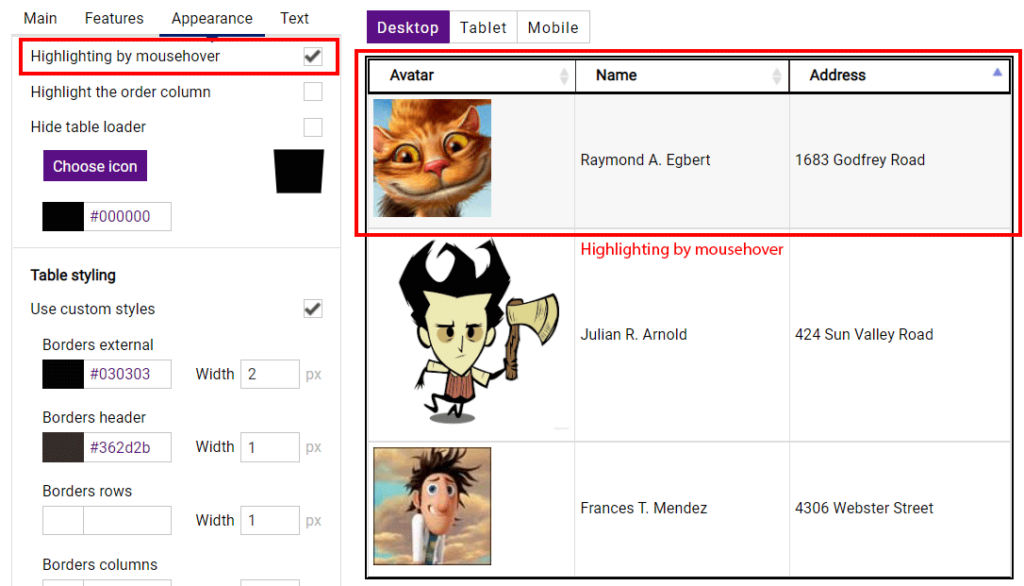 The next customization setting is Highlight the order column which means the currently sorted column will be highlighted.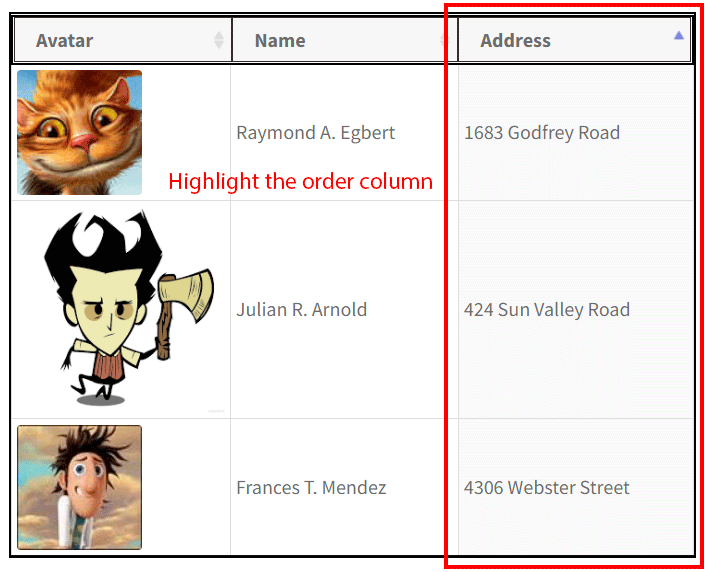 Please note that the Highlight the order column option is made to allocate the sorting column that's why the Sorting option must be enabled, otherwise, the option will not make sense.
The Row striping option adds automatic highlight for table odd rows.