Welcome to our Documentation
Like many other elements in WordPress, tables created with the Data Tables plugin have customization settings. Let's imagine, you already have a table you need to change the appearance of.
How to customize table elements?
Got to the Options » Appearance path. Here in the Table styling section, enable the Use custom styles checkbox to get the customization settings.
Borders external – you can set the external borders' color and width.
Borders header – set the color and width of title borders.
Borders rows – select the color of the borders of rows and set their width.
Borders columns – set the color and the width of the columns.
Header background – here you can set the width and the color of the header of a table.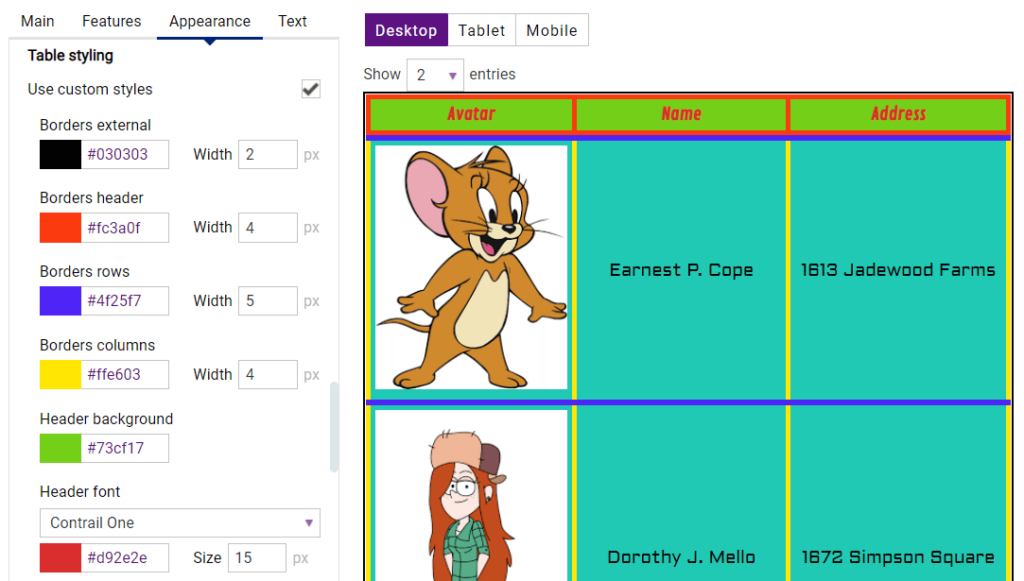 Header font section has options to select the font, color, and size of a title of a table.
The cell settings section provides you with an opportunity to select the font, color, and size of the cells as well as change the color background.
If you are using the Search option for your table, there is a section dedicated to the search bar customization.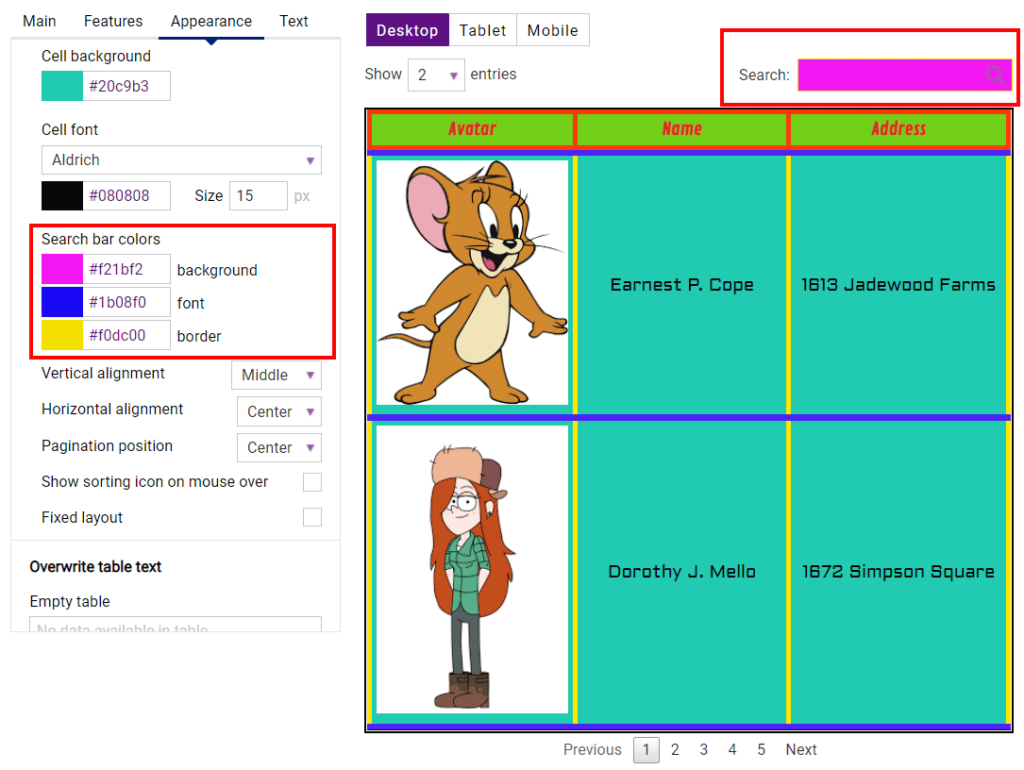 Besides, you can customize each column separately while in the Builder section by clicking the gear icon near the title of each column.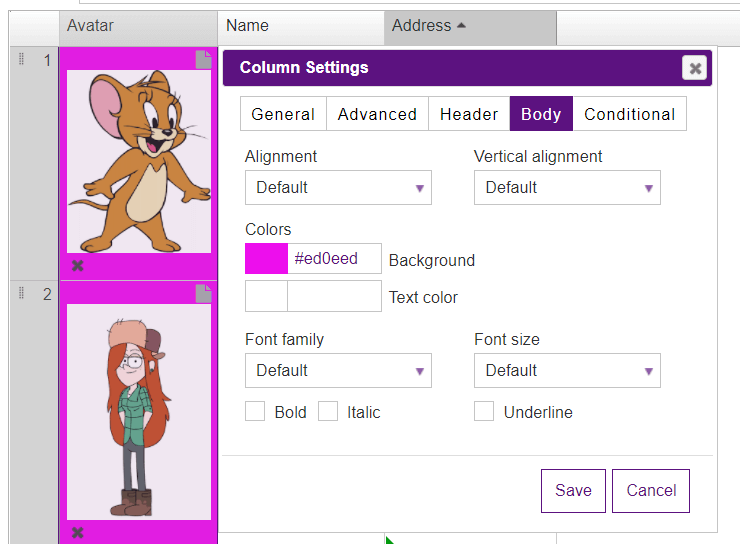 Vertical alignment dropdown allows selecting the vertical position of the text in cells.
Horizontal alignment dropdown has options to relocate the text in cells horizontally.