Welcome to our Documentation
Import and Export Diagram
As you already know, the PubyDoc Data Table and Charts plugin visualize data tables perfectly in beautiful charts. But is it possible to move diagrams between sites, or do I need to re-create everything?
Of course, you can!
The plugin has options for both exporting and importing charts, and in this tutorial, we will go over that in more detail.
Export Diagram
Let's say you have already created a diagram and want to transfer it to another site. This is done using the export option.
To do this, go to the plugin menu -> Diagrams.
Here, select the checkbox on the desired charts and click export.
It doesn't matter if one or more diagrams are selected, it will be exported to a single SQL database.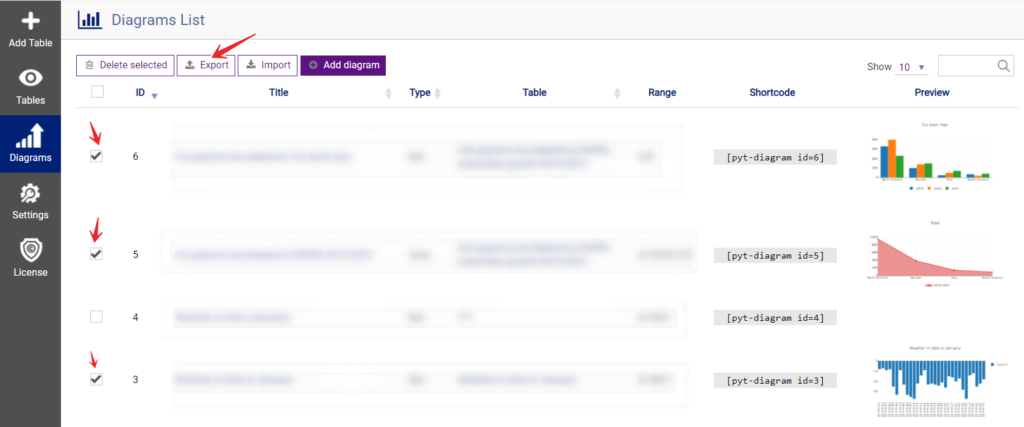 Import Diagram
After we have exported the diagram, now is the time to import it to the site we need.
Go to plugin menu->Diagrams and click import.

Here we select the SQL file that we previously exported and click Import.

As you can see all our diagrams have been imported to our other site.