Welcome to our Documentation
Export Data Table in Excel
Have you ever faced difficulties with a website or have you ever been afraid of losing your data? Thinking about it might frighten you for a second. Imagine how terrible it were if it happened for real. To sleep well, you must be sure that even if you lose your data, you have a backup to restore it.
Well, there are many plugins in WordPress proving the export option which allows saving any content of the website to your computer in different formats, and PubyDoc Data Table and Charts plugin is not an exclusion. So, in this post, we will explain how you can export table data in Excel format.
How to export data?
To export data in MS Excel 2007(.xlxs) or MS Excel 2003 (.xls), you need to open the settings page of the needed table and in the newly-opened window select the data export format. It could be either MS Excel 2007(.xlxs) or MS Excel 2003 (.xls).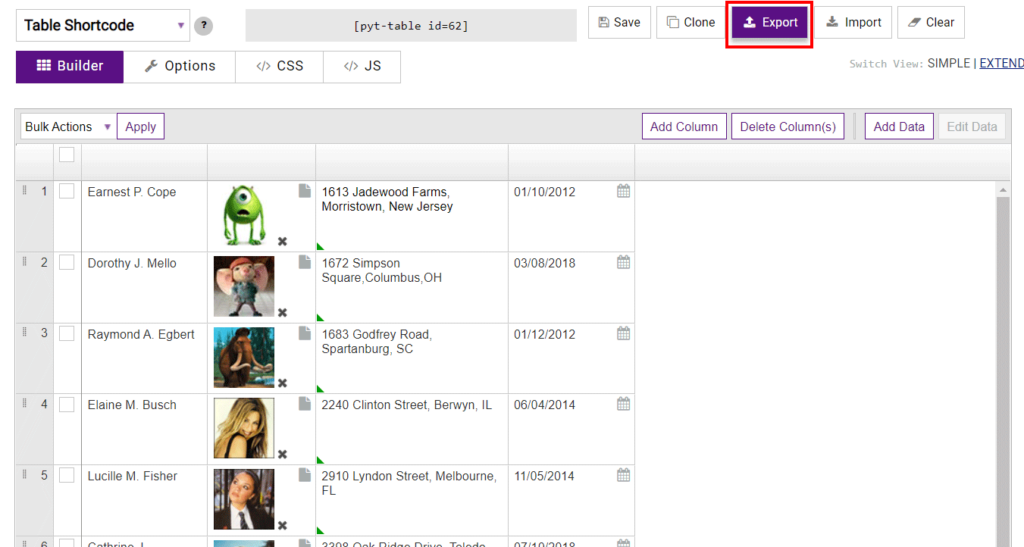 In the same window, there are few options to set up.
The Export only values (without styles) option means that a table will be exported without customization settings such as font style, color, etc.
If you enable the Export raw values option values contained in the table will be also saved.
The Export formulas option will export formulas from the table.
The Save header as the first line option will convert the header into the column data.
After you select the needed settings, you need to click the Export button and that's it. You can now go and check the downloaded file.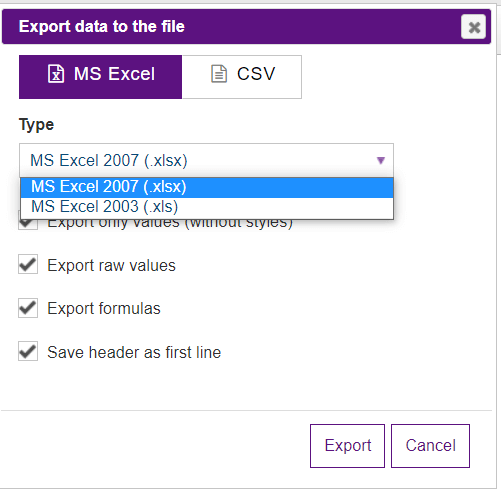 How to export data from the frontend?
Besides a regular export from the settings page, the Data Table WordPress plugin has an option to enable the frontend exportation. To find out more about this feature, you can check this guide.