Welcome to our Documentation
How to change the date format?
Need to change the date format in a table you made?
PubyDoc Data Table and Charts plugin has a built-in for this, so you don't need to install any additional plugins or dig into the code.
From this article, you'll learn how to change the date format of the cells and change the formats of other field types.
How to change the date format?
Let's imagine you've already created a table with date cell type, but you need to change the date format for it. That can be changed effortlessly in a few clicks.
Click the gear icon near the title of the needed column.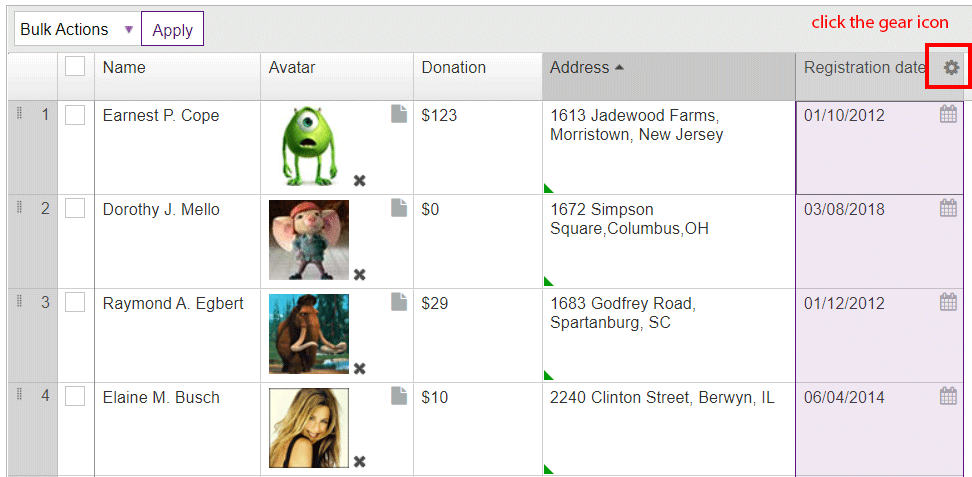 In a newly-opened window, you'll see the Date format dropdown with all available date formats so you can pick up the desired one.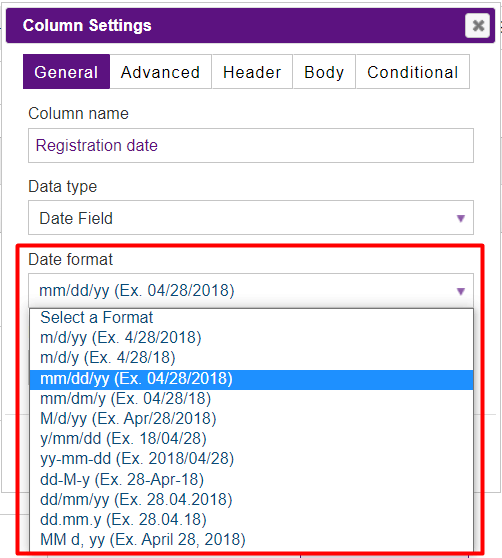 How to change the data formats?
Besides, changing the date formats, you can always change the format of any column you need. For example,  to change the currency format, you can click the gear icon and set the format in the corresponding text field.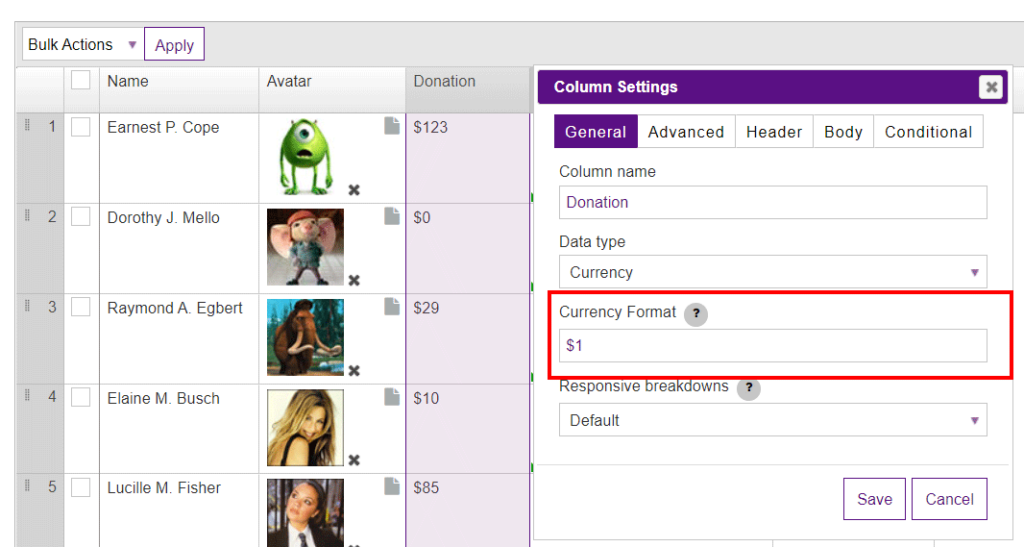 To set the delimiter for Numeric field type you also need to go to the settings of the column. What's even more, you can change the data formats globally by moving to the Options >> Main >> Data formats path.